Friends are like a bouquet of blessings.

Each has their own gifts to share.

This is the second in a series of Sunday Blessings – Friends Who Bless just by being.
LuLu (as I shall refer to her in my blog) and I met a few years ago when we were both involved in our local Relay For Life event.

I was a team captain and she was a fellow cancer survivor.

We had a mutual friend and through that friend we came to know each other.

It was obvious from the beginning that LuLu had come into my life for a reason and it was no coincidence.

I don't believe in coincidences.

It was a God thing.

There were and are things I needed to learn and she was going to be one of my teachers, though I doubt if even she realized that at the time.
Of course, I didn't know that part until later, but right from the start I noticed her humbleness, a quirky sense of humor and a heart for God.

The most important lesson I am learning from her is how to be a servant – to do for others and care for others in any situation - without grumbling.

I was already doing and caring, but this lesson is taking me to another level.

I am forever grateful to her for that.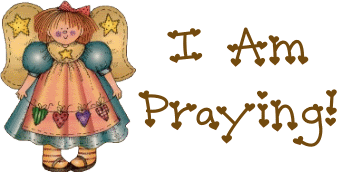 She became my "right arm" as we both took on the responsibilities of Chairs of the Relay For Life for two years. Our personalities and abilities created a wonderful team as what one of us didn't think of , the other usually did. We planned, we organized, we laughed, we struggled, we prayed...and the events came together like never before. We both know this was not our doing, but God's.
LuLu is teaching me by example how to pray out loud.

This may sound silly. I can think the words, but when anyone else is around, the words just will not come out of my mouth.

Her prayers are straight from the heart and that is how I want mine to be.

One day I will surprise us both by spouting out a prayer of my own – aloud – and probably give us both a start!

In the meantime, I continue to speak with Him silently and thank Him for adding so many blessings to my life, especially my friends.