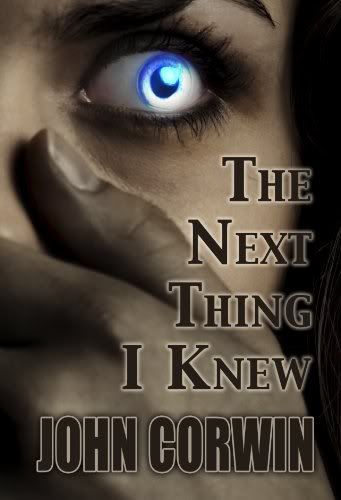 Book Review: The Next Thing I Knew (Heavenly)




by John Corwin
Kindle Edition
A good read, easy to follow, and well-written, this work of fiction was very enjoyable, even though I am not usually a fan of the paranormal.

The story begins with a group of high school acquaintances apparently dead, in a type of afterlife, along with everyone else in their town.

It doesn't take them long to figure out that all human life appears to have been extinguished by some mysterious force.
This group of teens soon sets out to discover the truth behind the deaths and how they can save the world from being taken over.

With a lot of help from the nerdy friends in the group, they find ways to accomplish tasks and maneuvers that previously would have been thought of as magic, if not totally impossible for the human mind to comprehend.
The characters were likeable (well, most of them) and the interaction between them was very much as one would expect of teenagers.

The story had a bit of romance, jealousy, mystery, a lot of adventure as one might expect - and a touch of sexual content that in my opinion did not need to be there.

When I began reading I thought a couple of my grandchildren might enjoy the reading, but as I read further, I have to say I could not in good conscience recommend it for young adults – at least not mine.

That's just me, however, and each reader should make their own call on that issue.
Over all, the book held my interest throughout, entertained me, and I was not able to guess what would happen next, which made it all the more exciting to read.

I found it difficult to put down.

I would definitely read other books by this author and recommend his works to others.
Disclosure of Material Connection: I received this book free from the author
. I was not required to write a positive review. The opinions I have expressed are my own. I am disclosing this in accordance with the Federal Trade Commission's 16 CFR, Part 255 <
http://www.access.gpo.gov/nara/cfr/waisidx_03/16cfr255_03.html
> : "Guides Concerning the Use of Endorsements and Testimonials in Advertising."
You can purchase this book here: